John G. Madott
(1918-2011)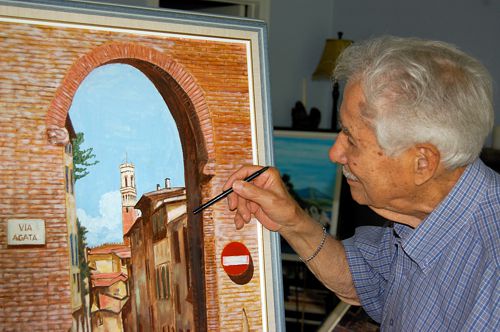 John Madott was born in Toronto on May 5, 1918, of Italian parents who had emigrated from Calabria, Italy in 1906. He was the eighth of ten children. He married Francesca Spadafora, in 1943 during World War II and served in the Canadian Army. Stationed on the west coast of Canada, including Vancouver, Nanaimo, and Port Alberni, his wartime experiences, particularly of the mountains, informed his landscapes.
Please click here to view or purchase works in the private collection of Darlene Madott.
Click on the images for a larger view.
John Madott's early desire to become an artist was validated when interested educators in the public school system recognized his natural talent, and submitted his name for an art scholarship at the Ontario College of Art, then "The Grange".  This first art scholarship program, run by Arthur Lismer, a founding member of the group of seven, gave the then teenager John Madott the encouragement he, a child of the Great Depression, might otherwise have missed.
Under the helpful instructions of Arthur Lismer, John Madott decided to pursue a career in commercial art, working for a variety of advertising firms and ultimately establishing his own company in North York. For fifty years, John Madott served the Toronto community with his advertising company, United Signs Ltd., and was honoured by Humber College.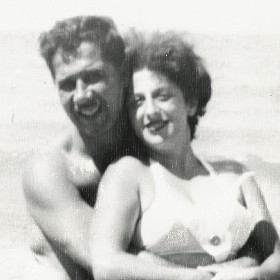 While his trade as a commercial artist grew and prospered, John Madott remained active in painters' groups. He studied in his spare time with a variety of seasoned artists, including William Blackwood and Dorothy Swan. John also studied, again, at the Ontario College of Art as a mature student in life drawing, landscapes, oils and water colors, under the instruction of Chin Kok Tan and Phoebe Gilman. In the summer of 1990, John went to Italy on a University of Toronto art history course, to study 13th and 14th century fresco art.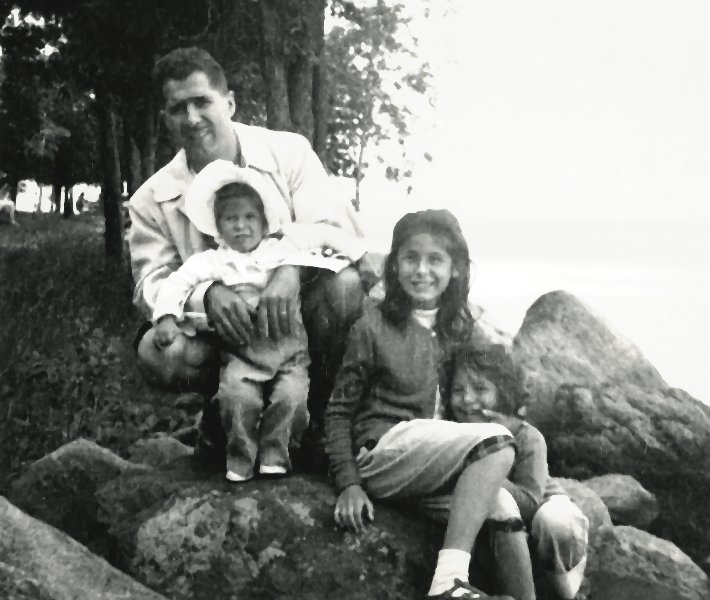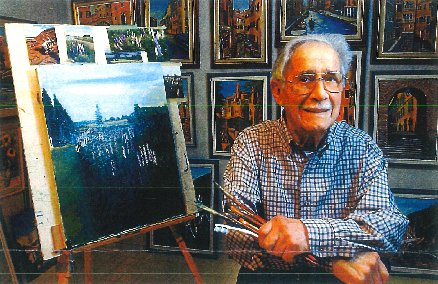 At the age of 92 and residing in Woodbridge, Ontario, John Madott spent his retirement committed to oil painting. In his travels throughout Canada and abroad, he created an art collection that depicts a multitude of scenes and images identifiable to Canadians and those of European background.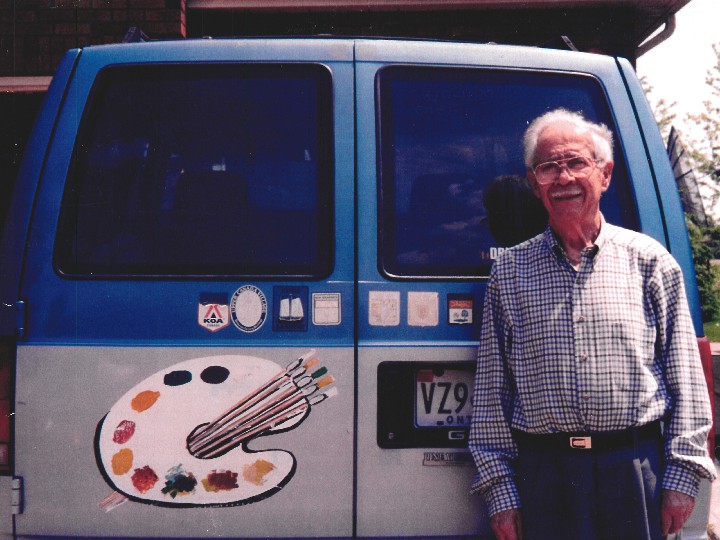 John Madott gave his last art show from York Central Hospital, where some 600 persons witnessed his paintings and stopped to speak with the artist during an Italian Cultural Heritage event. One of his last works, a pen and ink drawing of horses, was published in a commemorative work on Italian interment during World War II, and his paintings were also used for the covers and inside pages of the Association of Italian Canadian Writers (A.I.C.W), of which he was a member, for years.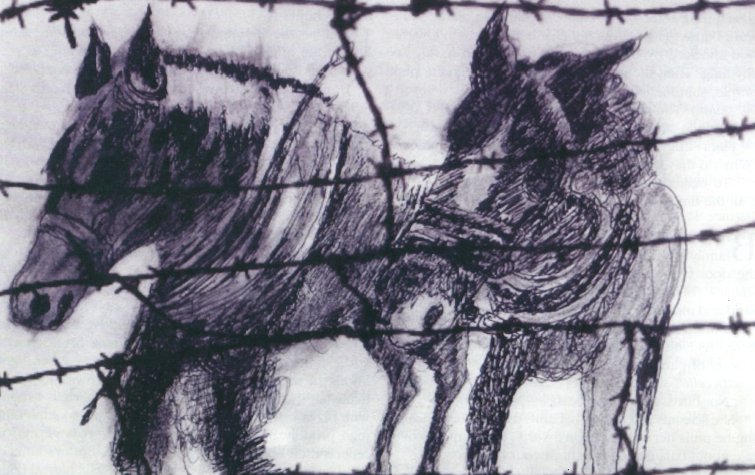 John Madott died in his 94th year, on July 28, 2011, leaving behind his beloved Francesca, his wife of 67 years, and three daughters, Valerie Madott McCarville, Darlene Madott and Francine (Madott) Kresnik.
To the end, John Madott believed that "my best work is the next" and in the transformative power of art. He continued to create up until two weeks before his death, when he could no longer hold a pencil or brush.
The John Madott Fine Arts Scholarship Fund was established in his honour through the Ontario College of Art and Design University, and launched August 15, 2012. The fund continues to award a deserving incoming OCAD U graduate student on an annual basis.
Please click here to make an online donation to the John Madott Fine Arts Scholarship Fund.